Roll Off Dumpster Service
Clutter can make your home feel cramped.  Construction debris and yard waste can easily ruin the look of your landscape. We offer roll off dumpster rentals so you can dispose of any junk that's lingering inside or outside your home.
We Drop Off An Empty Dumpster
This solves the problem of where to put it all!
You Fill Up The Dumpster
Save a lot of money compared to full-service!
We Pick Up The Dumpster
When you're ready, we remove the dumpster!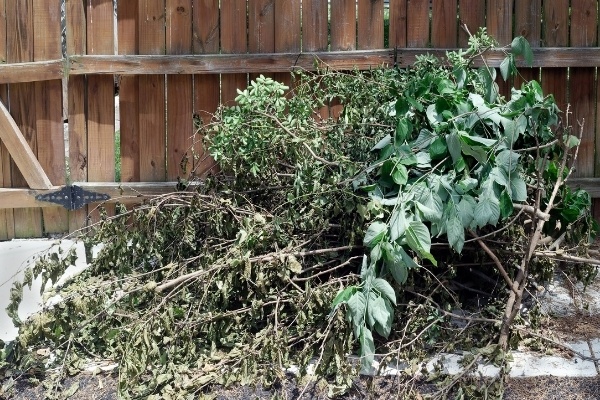 Yard Waste Disposal Dumpsters
Maintaining a beautiful lawn and landscape is a full-time job that can generate a lot of yard waste.
Things like lawn clippings, leaves, and fallen branches can ruin your hard work and the look of your landscape if not disposed of, but finding a way to clean up yard waste can be a difficult task.
Rent your dumpster today so you can spend more time enjoying your lawn rather than wondering how you'll handle the lawn waste.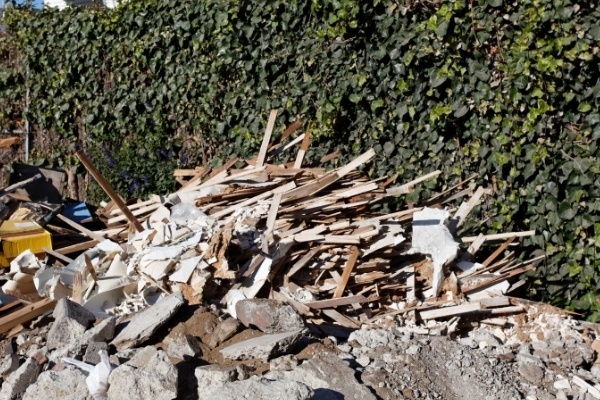 Roll Off Dumpsters for Construction Debris
If you've recently completed a new construction project or home renovation, you know that construction debris has a way of lingering around.
Finding a way to safely dispose of construction waste can be a difficult and often expensive process. Instead of hiring a pricey junk removal service, rent one of our roll off dumpsters to easily handle the clean up.
Our dumpsters can be used for construction debris such as:
Shingles
Drywall
Plaster
Wood Products
Your satisfaction is 100% guaranteed.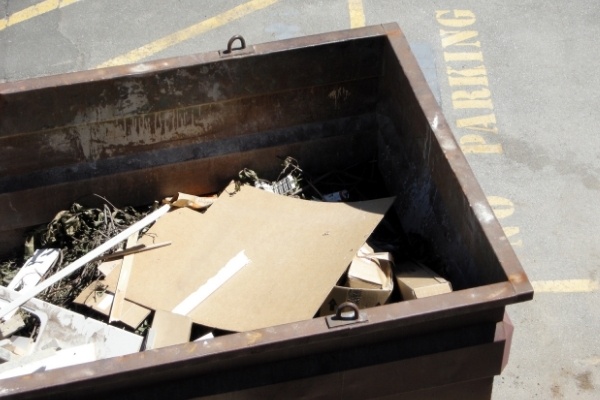 Commercial Dumpster Rentals
Our roll off dumpster rental service isn't just for residential use! They're also great for commercial spaces and small business owners.
Our dumpsters can be used to dispose of packing supplies, old boxes, office supplies, and other commercial and residential waste.
While we can't dispose of electronics and appliances, we can help you maintain a neat and tidy commercial space.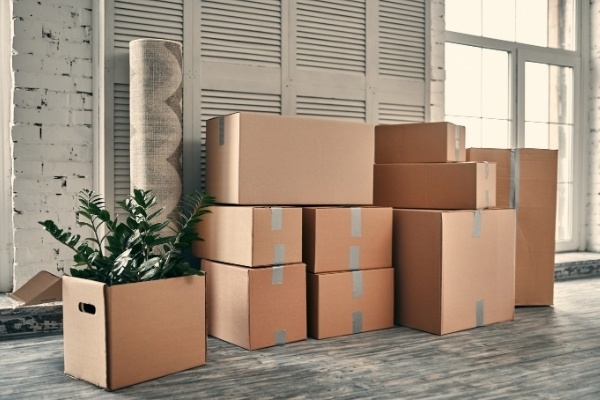 Dumpsters for Moving Debris
Are you preparing to move to a new home or have recently completed a move?
If your new home is full of moving boxes or you've realized you own things you'd rather not pack and move, our roll off dumpster service can help.
Our dumpster rentals last for five days and come with affordable pricing, so you can easily toss out those old boxes and knick knacks and reclaim your space!
Roll Off Dumpster Q&A
How long will I have the dumpster?
We offer 5-day rentals.  Contact us if you need it for a longer or shorter period of time.
How much is a roll-off dumpster rental?
Our roll-off dumpster service starts at $375 – contact us for a quote for your project.
How big are your dumpsters?
We offer 20-yard dumpsters.
What cannot go in the dumpsters?
Appliances such as refrigerators, ovens, etc., and electronics can not go in the roll-off dumpsters.
What can go in the dumpster?
They are ideal for construction debris/trash or lawn waste and anything else that isn't an appliance or has electrical components.
Get Started With Compton Lawn Care
Our mowing quotes come fast and free.  Request yours today.
Step 1:
Call, text, email us, or complete any form on our website.
Step 2:
Review our quote & let us know if you have any questions.
Step 3:
Once you approve our quote, we get you on our schedule.
Time to relax. We have the lawn and landscape under control!

Mon-Fri: 8:00 AM - 6:00 PM
Saturday: 8:00 AM - 3:00 PM
Swansea, IL
Belleville, IL
O'Fallon, IL
Shiloh, IL
Fairview Heights, IL
St. Louis, MO (Metro East)
Lawn Maintenance
Lawn Care
Water Gardens
Pavers & Retaining Walls
Drainage Solutions
Attention to Detail
We Keep Our Schedules
Fair, Honest Pricing
Locally Owned & Operated
Licensed & Fully Insured
100% Satisfaction Guaranteed
When you're ready, we're ready!
Call, text, email, or complete any form.