About Compton Lawn Care
Learn more about Compton Lawn Care.  We want you to be comfortable with us on your lawn and landscape!
Compton Lawn Care Is Here To Serve You
Compton Lawn Care was established in the spring of 2016 by Jason Compton. Our services were limited to lawn mowing and fall cleanups. We quickly realized that many people contacting us needed other outdoor services we knew we could confidently offer. In 2017, we added mulching, general landscaping, shrub trimming, debris removal, and power washing to our service line.
In 2018 we added lawn treatments and the installation of decorative ponds and water features to our service catalog. In 2019, Compton Lawn Services was proud to announce the addition of retaining wall construction, paver installation, and drainage solutions to the mix.
It's now 2020 and as we cannot imagine what the future holds. The local community has been so kind to us as our business has grown. No matter what happens, quality and great customer experience is what we strive for every day.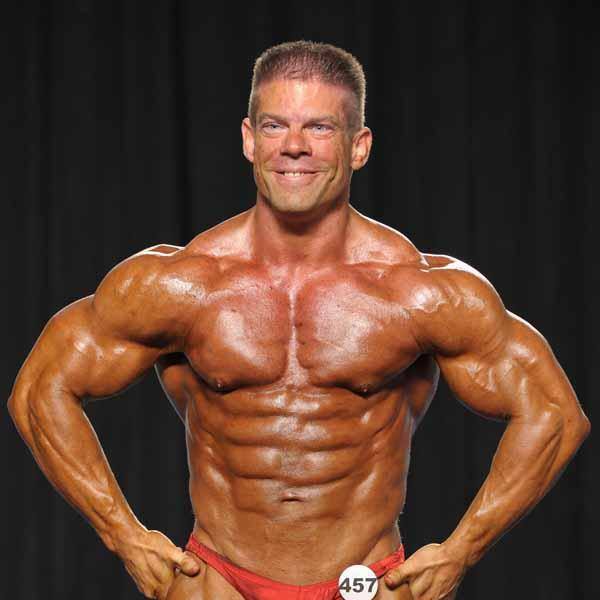 Meet The Owner, Jason Compton
After spending 15 years in corporate America as an insurance agent, Jason decided it was time to pursue his passion for lawn and landscapes in his own business venture.
Jason started his lawn care service part-time, as many people do in our industry. After building a reputation for providing high-quality lawn care and landscaping services, he was able to go full time in his lawn care business.
If you are looking for a lawn service that operates like a professional business, you are in the right place. Jason took the customer service focus from his prior career and applied it to Compton Lawn Care. He continues to do this each and every day.
When Jason is not caring for lawn and landscapes in the St. Louis Metro Area, he enjoys hitting the gym. If you have a chance to speak with Jason while his company is working on your lawn, feel free to ask him for some weight lifting and dieting tips.
We Want To Be Your Landscaper
The best part about Compton Lawn Care is the contagious positive attitude displayed by Jason and his employees.  Since we love what we do, this comes naturally.  If you love your lawn as much as we love ours, we want to be your landscaper!
Lawn Mowing
Grass Fertilization
Weed Control
Paver Installation
Retaining Wall Construction
Drainage Solutions
Pond & Water Features
Mulching*
Pruning*
General Landscape Cleanups*
Leaf Removal*
Pressure Washing*
We are a small, local business.  The services noted with an asterisk have a minimum job size requirement unless you are using one of our core services.  In order to keep our regular clients' scheduled services on track, we not currently able to fit in smaller jobs.
We would still love to talk!  We are always here to help you if we are able.  Our goal is to serve you.  So please feel free to request your quote and if we have room in our schedule, we would be more than happy to get it done for you.
Beautifying Our Community
Compton Lawn Care is properly licensed and insured to perform the types of services we offer in the states of Illinois and Missouri.
We want to get to know you and your lawn and landscape so we can get back to doing what we love: beautifying the St. Louis Metro Area!
If you are looking for a local landscaping company you can trust to show up on schedule and perform quality work, we want to speak with you and answer any questions you may have regarding our services.
Compton Lawn Care's quotes come fast and free, so request yours today just so you know or check out our new financing option if you're worried about costs.
Get Started With Compton Lawn Care
Lawn and landscape quotes come fast and free.
Step 1:
Call, text, email us, or complete any form on our website.
Step 2:
Review our quote & let us know if you have any questions.
Step 3:
Once you approve our quote, we will get you on our schedule.
Time to relax. We have the lawn and landscape under control!

Mon-Fri: 8:00 AM - 6:00 PM
Saturday: 8:00 AM - 3:00 PM
Swansea, IL
Belleville, IL
O'Fallon, IL
Shiloh, IL
Fairview Heights, IL
St. Louis, MO (Metro East)
Lawn Maintenance
Lawn Care
Water Gardens
Pavers & Retaining Walls
Drainage Solutions
Attention to Detail
We Keep Our Schedules
Fair, Honest Pricing
Locally Owned & Operated
Licensed & Fully Insured
100% Satisfaction Guaranteed
When you're ready, we're ready!
Call, text, email, or complete any form.