Metro East Paver Contractor
A paver patio, walkway, or firepit area is an excellent way to add interest to your home and increase its value at the same time.
Financing is available for paver installation through Synchrony Financial.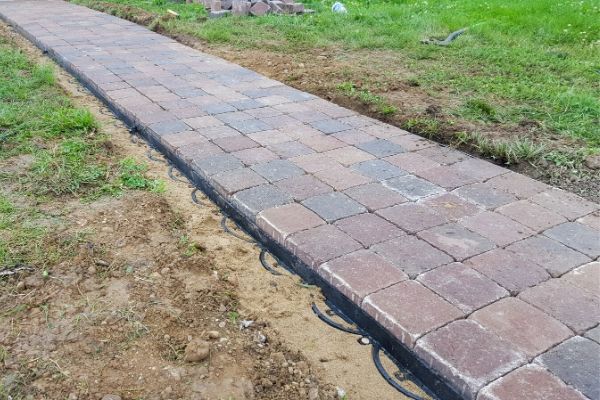 Local Paver Patio Installer
Compton Lawn Care loves doing the heavy lifting with our hardscape services.  We also install retaining walls.
Before the first paver is carefully laid in place, we fully prepare the foundation so your pavers will remain looking like new for decades to come.
This involves compacting the natural dirt base.  Then, compacting gravel on top of the soil to create a completely level foundation.  Sand is then spread over the gravel on which the pavers are placed and leveled for a foundation that's guaranteed to last.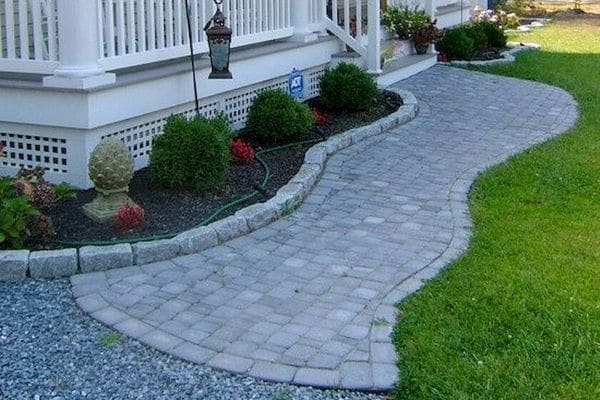 Custom Paver Design
When you hire Compton Lawn Care as your paver contractor, the sky is the limit.
Let your imagination run wild.
We source pavers from local suppliers from the most respected block manufacturers in America.
Any design or pattern you can think of, we can make a reality.  The pavers themselves are available in all types of shapes and colors.
Your satisfaction is 100% guaranteed.
Get Started With Compton Lawn Care
Our paver installation quotes come fast and free.  Request yours today.
Step 1:
Call, text, email us, or complete any form on our website.
Step 2:
Review our quote & let us know if you have any questions.
Step 3:
Once you approve our quote, we will get your job on our schedule.
Time to relax in a whole new way…on your new paver patio!

Mon-Fri: 8:00 AM - 6:00 PM
Saturday: 8:00 AM - 3:00 PM
Swansea, IL
Belleville, IL
O'Fallon, IL
Shiloh, IL
Fairview Heights, IL
St. Louis, MO (Metro East)
Lawn Maintenance
Lawn Care
Water Gardens
Pavers & Retaining Walls
Drainage Solutions
Attention to Detail
We Keep Our Schedules
Fair, Honest Pricing
Locally Owned & Operated
Licensed & Fully Insured
100% Satisfaction Guaranteed
When you're ready, we're ready!
Call, text, email, or complete any form.