Lawn and Landscape Services
Compton Lawn Care is a small business dedicated to providing our clients with the best lawn and landscape services they have ever experienced.
We accomplish this by offering great communication, scheduled services, automatic payments, and top-notch quality work.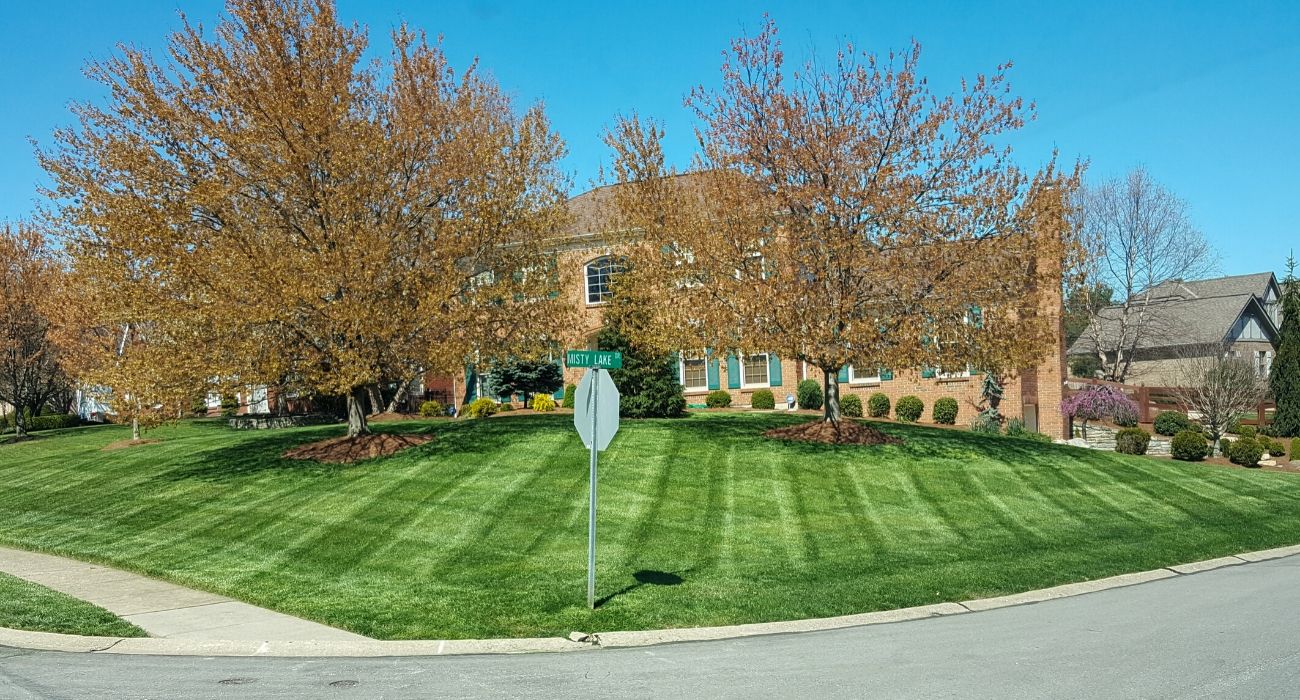 Quality Over Quantity
Compton Lawn Care truly believes the key to operating a successful business is by going over and beyond for every single customer we have the opportunity to serve.
We are a local lawn and landscape company located in Swansea, IL, and we serve the nearby communities in the St. Louis Metro East.  If you choose to contact us, we will show you how easy working with a lawn and landscape can be.
Lawn Services by Compton Lawn Care
Landscape Services by Compton Lawn Care
Get Started With Compton Lawn Care
Our lawn and landscape quotes come fast and free.  Request yours now.
Step 1:
Call, text, email us, or complete any form on our website to get started.
Step 2:
We will provide you with our quote quickly with no pushy sales tactics.
Step 3:
When you are ready, let us know if you approve of our quote or have any questions.  That's it!

Why Choose Compton Lawn Care?
Compton Lawn Care cares about the quality of work we provide our customers, and we do it at a fair price. We have the proper equipment to do the job professionally with efficiency. Customer service and satisfaction is always our top priority.
Below are some of the qualities we feel separate us from the other local lawn services.
Professional – Compton Lawn Care is not another guy with a truck and trailer calling themselves a 'landscaper.'  We do this for a living.
Guaranteed – We are not happy unless our customers are happy. That is why we boast our 100% satisfaction guarantee confidently.
Legitimate – We're properly licensed to operate our business in Illinois and Missouri.  We're also fully insured for your peace of mind.
Honest – We truly believe offering our services at a very fair price and serving more clients is the best way to build our business.
Reliable – We show up like clockwork. We know our clients count on us to perform the work they hired us for, and we take it very seriously.
Knowledgeable – It's hard to search Google if you don't know what you are trying to search.  Ask our lawn and landscape professionals while they are there caring for your lawn and landscape.
Mon-Fri: 8:00 AM - 6:00 PM
Saturday: 8:00 AM - 3:00 PM
Swansea, IL
Belleville, IL
O'Fallon, IL
Shiloh, IL
Fairview Heights, IL
St. Louis, MO (Metro East)
Lawn Maintenance
Lawn Care
Water Gardens
Pavers & Retaining Walls
Drainage Solutions
Attention to Detail
We Keep Our Schedules
Fair, Honest Pricing
Locally Owned & Operated
Licensed & Fully Insured
100% Satisfaction Guaranteed
When you're ready, we're ready!
Call, text, email, or complete any form.