Compton Lawn Care's FAQ
We hope you find the answers you are looking for below regarding our outdoor services in St. Clair County, IL and parts of St. Louis County, MO.  If you do not, please feel free to ask.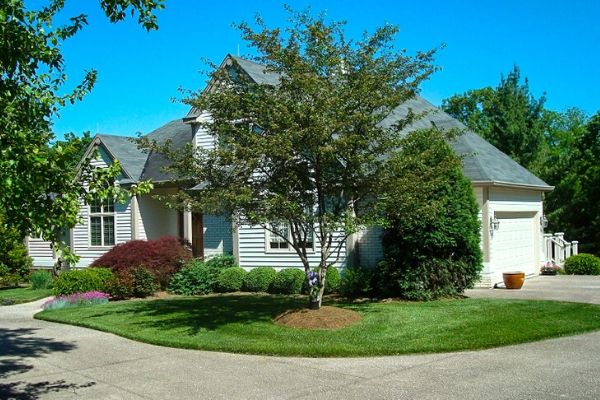 Are Compton Lawn Care's estimates free to request?
All of our quotes are provided for free upon request.
We want to provide you with a great experience right off the bat.  That starts with a free, no-obligation quote provided quickly.
What happens if it rains on the day my lawn was scheduled to be cut?
Compton Lawn Care mows grass almost every day. We will not risk damaging your lawn if it is too wet from recent rain or if it is currently raining.  We work long hours on the following days to get our schedule back on track quickly.
When do you start mowing lawns in the spring?
It really just comes down to when the grass starts growing that particular year.  Most often we start mowing between mid-March and early-April.
How do I request a quote from Compton Lawn Care?
You can request a quote for our lawn and landscape services using any form on our website. You can also call or text us at (618) 971-2547. Email also works great. You can email us at jason@comptonlawncare.com.
When you request your quote, please let us know your name, email, phone, address, and service(s) of interest.
When do you stop mowing lawns for the season?
Typically, we stop lawn mowing around Thanksgiving, but it all depends on the weather that year.  Our mowing season ends when all of our clients' lawns are left manicured for the winter months.
Do you use professional lawn equipment?
Yes. We have commercial-grade lawn equipment and experienced employees who know how to operate them safely. We use commercial grade mowers, trimmers, edgers, and blowers to ensure a quality job performed efficiently.
Do your services come with a guarantee?
All of our services come with a 100% satisfaction guarantee we stand by. Our reputation is everything. If you ever have any issues with a service you receive from Compton Lawn Care, please bring it to our attention so we can make it right.
What cities do you service?
You can view detailed information regarding our service area on our service areas page.  Here is a list of the cities we work in the most often.  We do also serve nearby communities.
Belleville, IL
Fairview Heights, IL
O'Fallon, IL
Swansea, IL
Shiloh, IL
Maplewood, MO
Ellendale, MO
Brentwood, MO
Clayton, MO
What services do you offer?
Our crews stay busy mowing and treating our customers' lawns.  We also focus on paver and retaining wall projects, solving drainage issues in the lawn, and offer pond and water feature installation.  The services noted with an asterisk are available to all customers using our other services and are also available to new customers for larger projects.
Lawn Mowing
Grass Fertilization
Weed Control
Paver Installation
Retaining Wall Construction
Drainage Solutions
Pond & Water Features
Mulching*
Pruning*
General Landscape Cleanups*
Leaf Removal*
Pressure Washing*
Do you offer financing for large jobs?
Yes. We're proud to offer financing through Synchrony Financial. You can learn more about financing on our Landscape Project Financing page.
Get Started With Compton Lawn Care
Compton Lawn Care's quotes come fast and free.  Request yours today.
Step 1:
Call, text, email us, or complete any form on our website.
Step 2:
Review our quote & let us know if you have any questions.
Step 3:
Once you approve our quote, we get you on our schedule.
Time to relax. We have the lawn and landscape under control!

Mon-Fri: 8:00 AM - 6:00 PM
Saturday: 8:00 AM - 3:00 PM
Swansea, IL
Belleville, IL
O'Fallon, IL
Shiloh, IL
Fairview Heights, IL
St. Louis, MO (Metro East)
Lawn Maintenance
Lawn Care
Water Gardens
Pavers & Retaining Walls
Drainage Solutions
Attention to Detail
We Keep Our Schedules
Fair, Honest Pricing
Locally Owned & Operated
Licensed & Fully Insured
100% Satisfaction Guaranteed
When you're ready, we're ready!
Call, text, email, or complete any form.