landscaping

services

Your home is a special place.

Let us make it beautiful. 
Landscape 
Services
Whether you just need some fresh mulch applied to spruce up your beds or you are wanting to integrate a water feature off of your patio, we have you covered.
We know your home or business is a large investment and we would love to keep it looking it's best.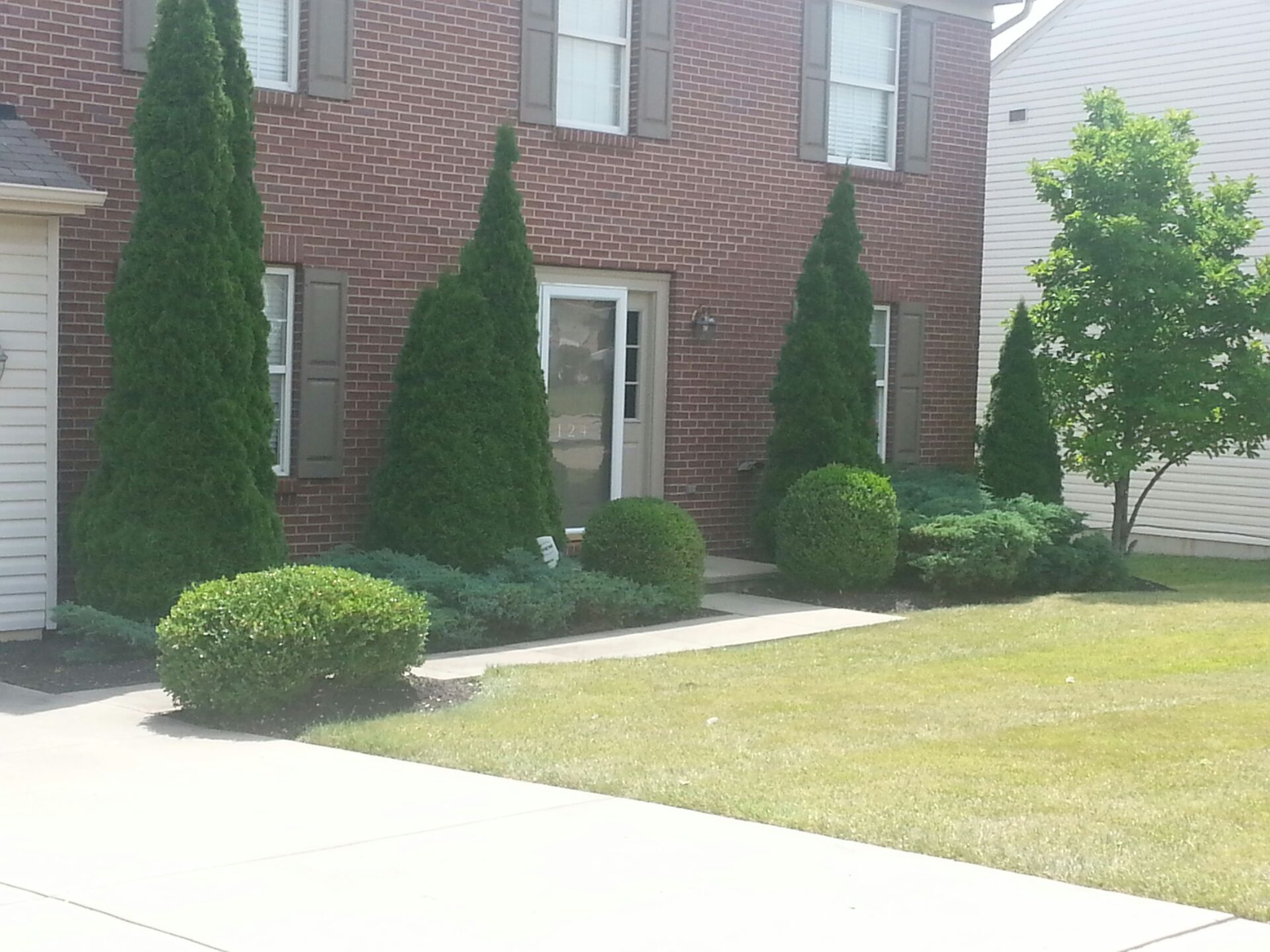 Mulching your property can be a daunting task without the proper equipment or means to get the mulch to your property.  Let us worry about the logistics and heavy lifting.  You choose the mulch type and color and we do the rest. 
Before we apply any mulch, all weeds will be removed from your beds, pre-emergent weed control will be applied to reduce future weed growth, and all edges will be cut in and defined to keep your mulch serarate from your grass and concrete.  
Pruning and Trimming Services
Pruning is the most common landscape maintenance service.  This involves trimming back the plants as needed into a uniform shape.  We always remove all clippings once the pruning is complete.  We are also familiar with all of the plants in the Metro East area and know how and when to prune them properly.
We also cut back perennials and ornamental grasses at the appropriate time of year.  No need to learn all about the plants…you can just call us!
Decorative ponds and water features are becoming more and more popular these days.  This is one of our favorite services to perform as it really allows our creative juices to start flowing.  Schedule a consultation so we can design a custom pond or water feature to make your dreams come true.
Most people are familiar with spring and fall cleanups, but we do all cleanups!  No matter the time of the year, we are happy to get your landscape beds back in shape.  From overgrown plants that need heavy pruning, to removing dead plants and removing fallen branches and more.  There is no landscape we can't whip back into shape.