Retaining Wall Contractor
Retaining walls can be built for functionality or aesthetics.  We like to incorporate both purposes in every wall we construct.  We also install pavers if your project calls for them too.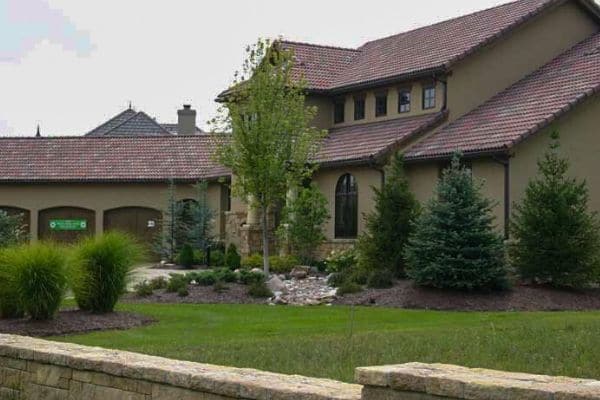 Functional Retaining Walls
Retaining walls are called retaining walls because their initial and sole purpose was to retain soil.
If you need a functional retaining wall built, we have the knowledge, experience, and licensed contractors to build a wall that will last and serve its purpose.
We are going to make sure it looks good at the same time!
Get financing for your retaining wall construction project.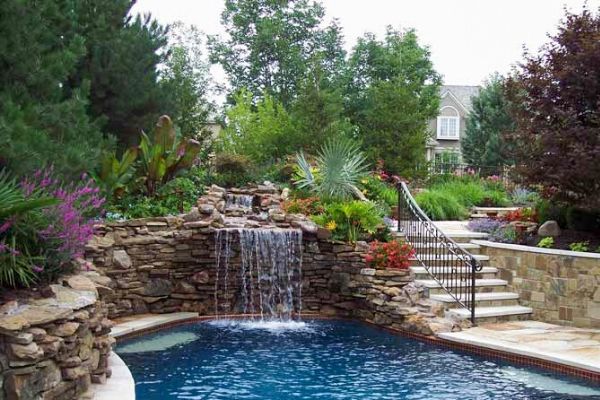 Retaining Walls For Curb Appeal
Compton Lawn Care looks at each wall we build as a piece of art.
Much like our paver installation service, it all starts with a solid foundation for the wall to stand upon.  We compact the natural soil base, install and compact gravel to level the trench, and begin carefully setting blocks in place.
You get to pick the block used.  There are square blocks, rectangle blocks, and some blocks come as a combination with varying sizes that really provide a custom look.
Manufactured blocks come in many different earth-tone colors.  There is sure to be one to compliment your home perfectly.
We can also construct walls from natural stone. 
Your satisfaction is 100% guaranteed.
Get Started With Compton Lawn Care
Retaining wall quotes come fast and free.  Request yours today.
Step 1:
Call, text, email us, or complete any form on our website.
Step 2:
Review our quote & let us know if you have any questions.
Step 3:
Once you approve our quote, we get you on our schedule.
Time to relax. We'll take it from here!

Mon-Fri: 8:00 AM - 6:00 PM
Saturday: 8:00 AM - 3:00 PM
Swansea, IL
Belleville, IL
O'Fallon, IL
Shiloh, IL
Fairview Heights, IL
St. Louis, MO (Metro East)
Lawn Maintenance
Lawn Care
Water Gardens
Pavers & Retaining Walls
Drainage Solutions
Attention to Detail
We Keep Our Schedules
Fair, Honest Pricing
Locally Owned & Operated
Licensed & Fully Insured
100% Satisfaction Guaranteed
When you're ready, we're ready!
Call, text, email, or complete any form.