Water Features Take Landscapes To The Next Level
Water features provide the element of water and often subtle sound to landscapes. Not to mention they also increase the value of your home.  Financing for landscape enhancements is available.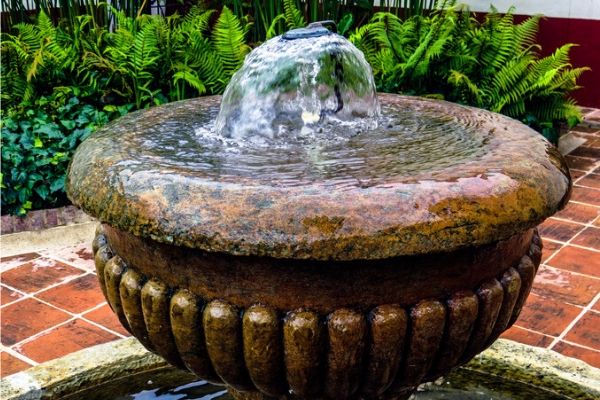 Pondless Water Features
Pondless water features are the new trend due to their low maintenance design.
They also give your landscape a unique feature to set it apart from your neighbors. Be the first in your neighborhood block with one!
Water features make for great conversation pieces when you have your friends, family, or neighbors over.
Get the conversation started at your next get together with a one-of-a-kind water feature.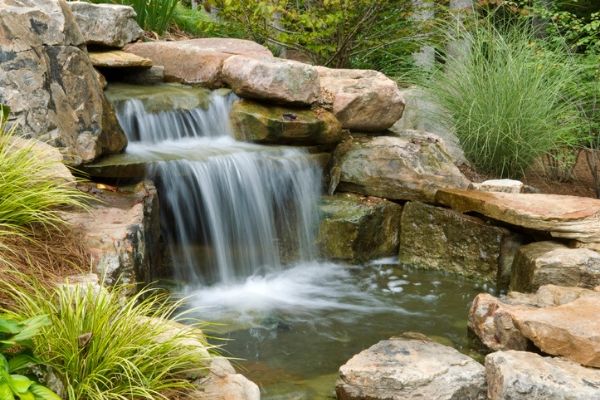 Incorporate A Waterfall In Your Design
Waterfalls add a whole new level of interest to a water feature in any landscape.
Pondless water features always re-circulate the water in the pond. We can easily alter the design and where the water re-circulates to incorporate a waterfall or fountain in your garden pond!
The possibilities are truly endless.  We've installed ponds in the front landscape so visitors can't miss it as they approach your frontdoor.  Another popular location is off the back patio where you may more commonly sit back and relax.
Your satisfaction is 100% guaranteed.
Get Started With Compton Lawn Care
Our pond and water feature quotes come fast and free.  Request yours today.
Step 1:
Call, text, email us, or complete any form on our website.
Step 2:
Review our quote & let us know if you have any questions.
Step 3:
Once you approve our quote we get you on our schedule.
Time to relax, we have the lawn and landscape under control!

Mon-Fri: 8:00 AM - 6:00 PM
Saturday: 8:00 AM - 3:00 PM
Swansea, IL
Belleville, IL
O'Fallon, IL
Shiloh, IL
Fairview Heights, IL
St. Louis, MO (Metro East)
Lawn Maintenance
Lawn Care
Water Gardens
Pavers & Retaining Walls
Drainage Solutions
Attention to Detail
We Keep Our Schedules
Fair, Honest Pricing
Locally Owned & Operated
Licensed & Fully Insured
100% Satisfaction Guaranteed
When you're ready, we're ready!
Call, text, email, or complete any form.